Deirdre Murphy
is a multi-disciplinary artist with a highly physical presence. She counts herself as a musician, singer, choreographer, dancer, playwright, sartorial adventurer, and yoga and meditation teacher. Originally from Alaska, Deirdre travelled nomadically throughout the USA collecting many adventures and stories before moving to Ireland 16 years ago. She has been creating work for international audiences in theatre, dance, and music ever since. She leads group retreats and is a community builder and purveyor of love.  She is moments away from releasing her first album! 
Deirdre is the writer and composer of "Capitalism: The Musical" (2017), acrobatic musical theatre which has toured Ireland and Italy, and has been translated into Italian and French. She is the creator/collaborator of many original works of music, dance, aerial dance, theatre, and performance art. She has co-curated and produced three festivals and numerous performances, and has been featured in Oonagh Kearney's short films "The Wake" and "Her Mother's Daughters." She performed in the Electric Picnic, Body and Soul, many other festivals with macabre aerial performance group Guerilla Aerial. Deirdre's work has been performed in Ireland, the USA, Italy, Germany, France, and Canada. She has taught meditation, yoga, and acroyoga in Ireland, the USA, Germany, France, Lithuania and Latvia. You can support her on Patreon at https://www.patreon.com/DeirdreMurphy
Date soon to be confirmed for an album launch, featuring musical collaborations with Oliver Ryan, Claire Fitch, Denis McAuliffe and Thunderclap Murphy. All songs by herself, the first gathering of such.  Join the email list to be notified of new happenings!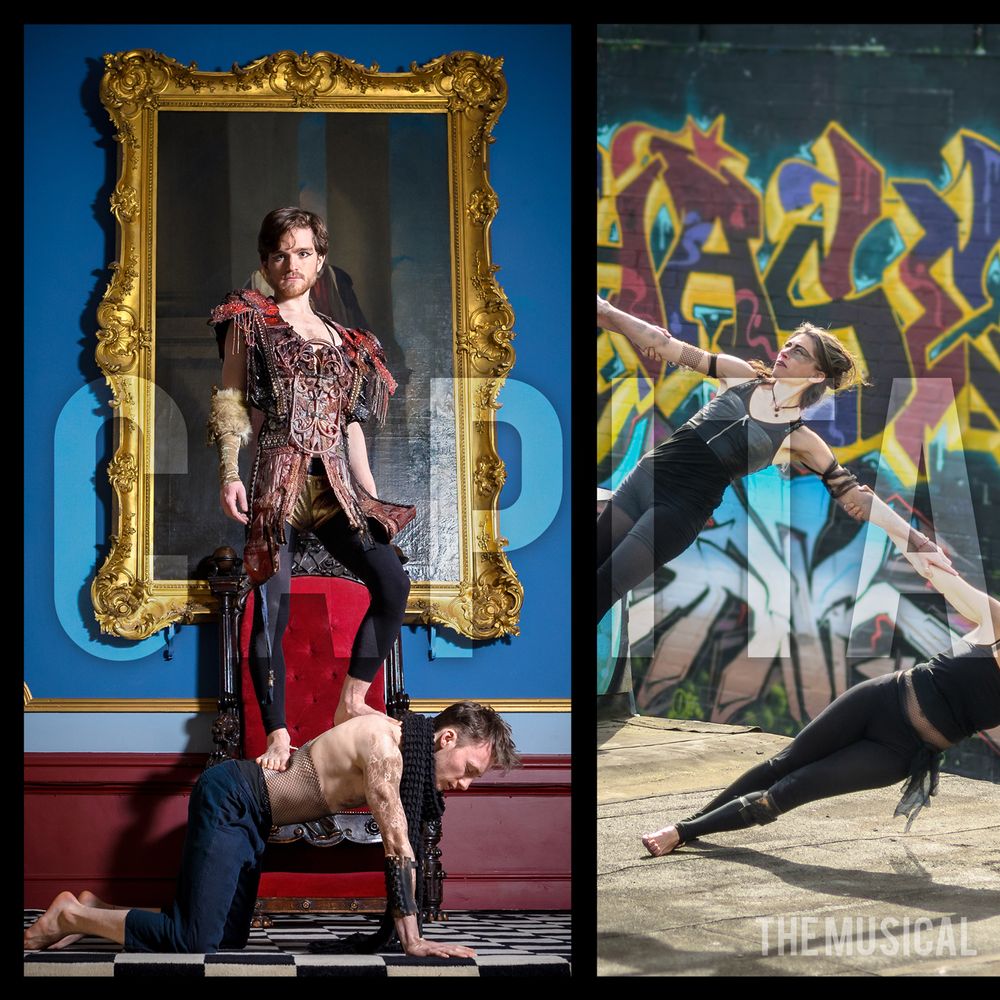 Previous Work
Capitalism: The Musical (2017)
Deirdre Murphy's seminal work of acrobatic musical theatre, with music, lyrics and book by Deirdre Murphy, and additional music by John Linanne.  The musical tells the tale of a heroic group of everyday acrobats, aided by a powerful triumvirate of fairy godmothers. Our heroes tell their stories -- who they are and why they care, while a trio of emperors breathes down their necks and strives to stay on top.  
Musically ranging from catchy showstoppers, heart wrenching duets, and stirring anthemic choral pieces, the musical retains a sense of humor and a hint of irony.  Spells are cast and broken, whistles are blown, and a possible future is written.