Interdisciplinary artist and musician Deirdre Murphy is releasing her fourth single and music video "The Water Song" on February 24th. Deirdre's music has been featured on RTE Radio One's playlists, and has been described as "quirky and lovely" by DJ Ronan Collins. She played an electrifying set at the 2022 Electric Picnic and was featured in October 2022 on RTE's program Nationwide. Her music has been featured on the Ronan Collins and John Creedon Shows, on Late Date with Cathal Murray, and on more than 65 radio stations worldwide. Deirdre's first album Matriotism, available on Bandcamp, will be brought into broad digital distribution in the spring of 2023.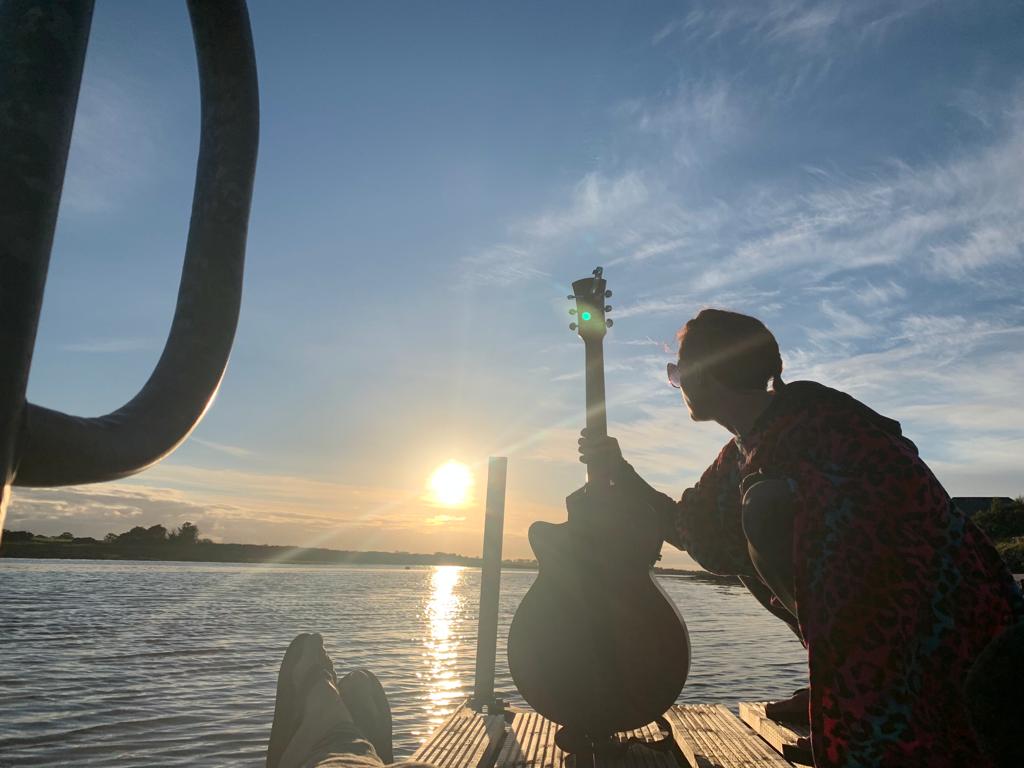 The Water Song is a chill, laid back and sweet song, sort of Velvet Underground-y, also described as a folk Daft Punk. The video is a collaboration with School of Looking artists Anne Cleary and Denis Connolly. The song was commissioned by their Eco-Showboat project, and the video is a peaceful, connected overview of the months they spent on the waterways of Ireland in a solar powered electric boat. Deirdre and her band performed on the banks of the River Erne as part of the project. The Water Song features Lily Sheehan (Mules & Men) on guitar and backing vocals, Jason Mcnamara (Acid Granny) on drums, Cillian Byrne (Acid Granny) on saxophone, and Ed Tapceanu (RTE Symphony Orchestra) on double bass. Recorded by Jason Mcnamara and mixed by Oli Ryan, mastered by Aidan Foley. 
Deirdre's music is a widely varied spectacle of rich instrumentation, loop station, spoken word and a cappella harmonies. The set includes sci-fi spoken word story telling, and the songs create a multi-faceted lyrical bath on the topics of revolution, celebration of nature and of the female, on family dynamics, on love, and on a vision for a new world.  
Her songs have been compared to Ali Farka Toure in their sparingness. Lyrical influences include Leonard Cohen and The White Stripes. Lately Deirdre has been inspired by the likes of Louis Cole and Juana Molina.   
Deirdre has counted herself as a songwriter, singer, choreographer, dancer, playwright, circus artist, designer, and sartorial adventurer. Originally from Alaska, she found many adventures in the US before moving to Ireland. Deirdre is the writer and creator of "Capitalism: The Musical" (2017) which toured Ireland and Italy to sold out houses and has been translated into Italian. She is the creator/collaborator of many original works of music, dance, theatre, circus, and performance art.