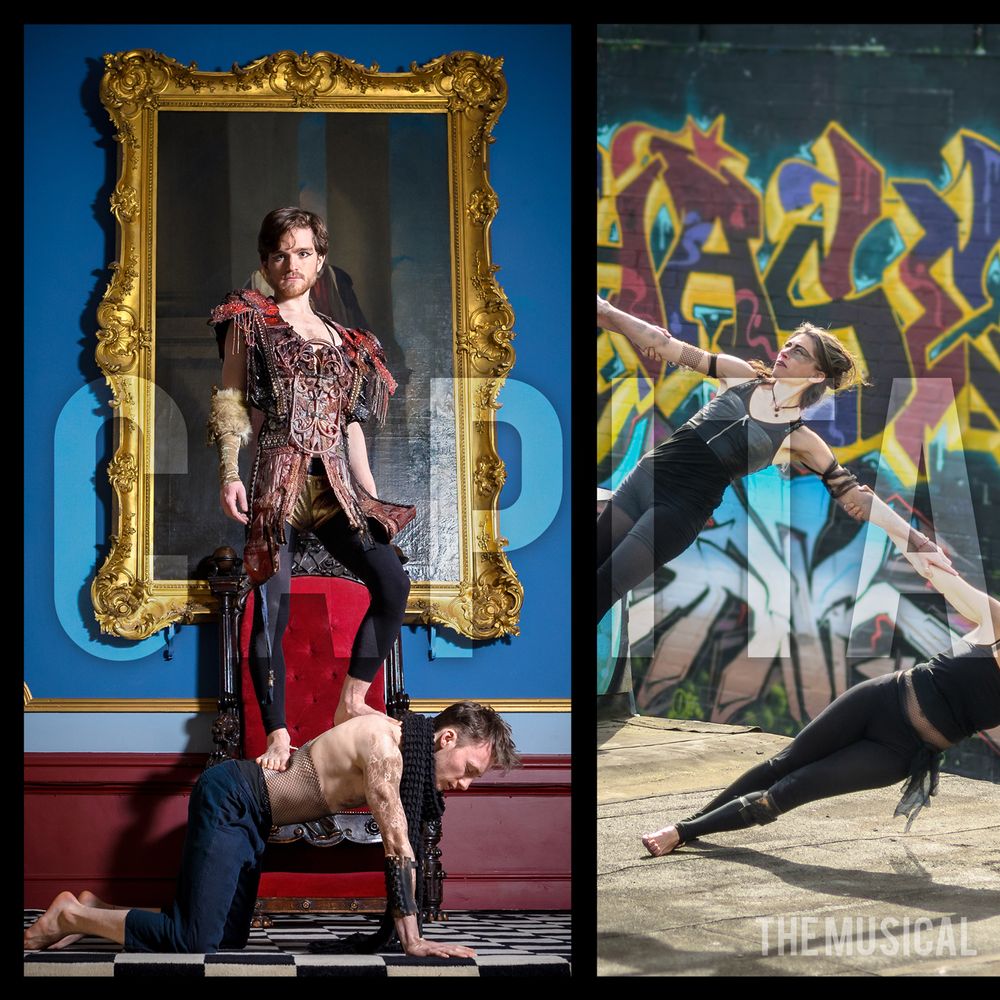 Capitalism: The Musical
Deirdre Murphy's seminal work of acrobatic musical theatre, with music, lyrics and book by Deirdre Murphy, and additional composition by John Linanne.  The musical is set in a surreal near-future and touches the weird and wild. Three Fairy Godmothers act as our narrators and guiding voices, observing the realms of the Emperors and Superheros. It is vivid, real, and prescient. It offers growth and vision. It is a little magical. The emperors float through the stage on the backs, the shoulders, the heads of the superheroes, who are the heroic everyman; they are all of us and only gently press the surface of individuality. 
The music is varied and vibrant, and leaves the audience breathless. Spells are cast and broken, whistles are blown, and a possible future is written. Watch this space....